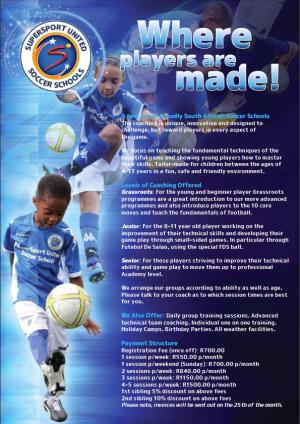 ABOUT US
Dedicated to developing young footballers that practice with purpose and play with intent!
Based on a world leading philosophy grounded in achieving technical mastery of a soccer ball, our SSUSS syllabus has shown remarkable results with children on a football pitch. With over a 1000 touches on the ball per child per training session, a world class facilities and a football philosophy that encourages a high tempo short passing game, your child will be exposed to every aspect of football of the highest quality. And what's more, they have fun doing it.
We encourage children aged between 4 and 16 years old to come down a try a no obligation free training session. Whether you are looking to build your confidence, to push for an A team spot, to become a professional footballer, to meet new friends or even if it's just to have lots of fun – SSUSS is where you need to be!
Our team at Kyalami SSUSS will work tirelessly to provide your child with the optimum opportunity to try achieve all their football ambitions.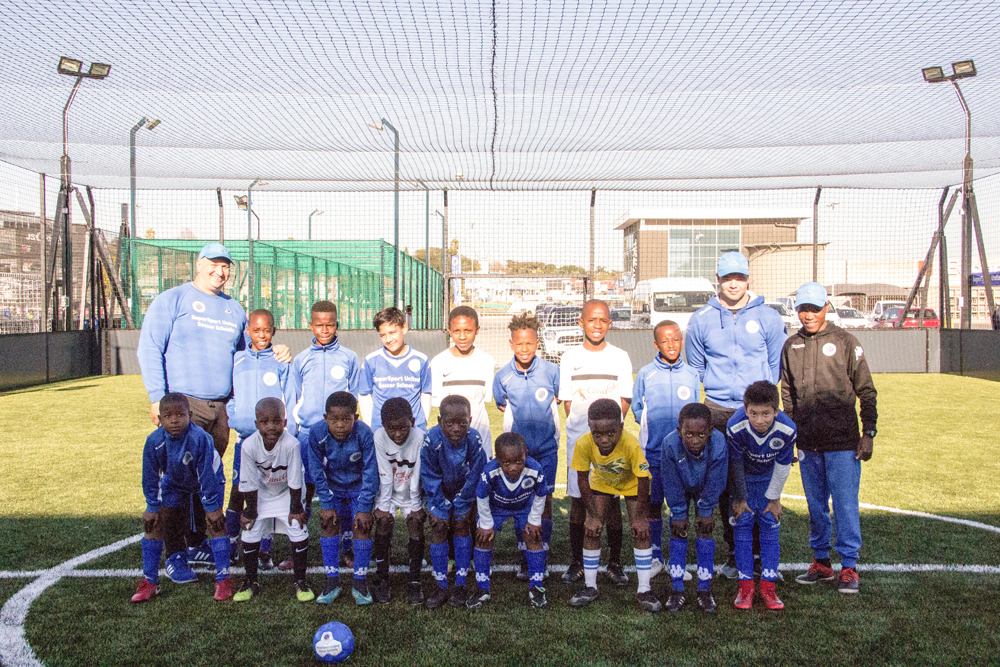 ---
OUR VENUE
---
OUR COACHES
Bryan Cassel Owner and Coach – Born 1974
Started coaching football at Dainfern Lions in 2007. Purchased Brazilian Soccer School Balfour from Coach Nick Aresti in 2012. First SSUSS to set up and run a satellite program at neighbouring schools Head coach of SSUSS Balfour and SSUSS Kyalami. Head Coach for SuperSport United FC Youth Academy Under 12 2014. He holds a SAFA C Licence and KNVB Introductory Course coaching licence.
---
Marihanda Trudgeon Owner and Coach – Born 1977
Taught Nursery school from 1998 until 2005. Qualified primary school teacher. Taught maths and English at Salvazione School in Berea from 2011 until 2013
After a lifelong obsession with football and a passion for working with kids Coach M took the opportunity to become a partner in SSUSS Dainfern and SSUSS Kyalami in 2015. Coach M spearheads our SSUSS Tots initiative (program designed specifically for 4 to 5 year olds). She holds a SAFA C Licence and KNVB Introductory Course coaching licence.
Qualified Level 1 First Aider